Evans Hills Counselling
Online Counselling UK Wide
in person counselling in malvern, worcestershire

If you are feeling that you need to make a change in your life and need some space to work out what and how, counselling can help. If something in your life has changed in a way you weren't expecting/ready for (a bereavement, redundancy, end of a relationship) and you need somewhere safe to work out how you feel about it and what this means for your life, counselling can give you the space you need to do this. Sometimes we are aware a change needs to happen from within. A new self-understanding, exploring our identity, working out how we want our future to be. We can examine all of these things together in counselling.If you need some help with change I would be pleased to hear from you. I have a wealth of experience of counselling people going through life transitions from moving out of home for the first time, embarking on a new career, adjusting to changes as children become more independent to losing a significant relationship which leads to the need to find a new way of living. These changes can be hard and I can provide you the support you need to work through them.I am Debbie Evans, a Humanistic Integrative Counsellor and Accredited Member of the British Association of Counselling and Psychotherapy (BACP).How I work:-
- You will decide what you want/need to work on and I support you to explore more deeply what is going on and how to move forwards.
- I will help you to notice potential connections/sources of difficulty and to develop strategies to address them.
- I create an environment where you can safely address the things in your life causing you pain, difficulty or that feel stuck in some way.
- I will adapt to work with you as an individual in a way that is most helpful and accessible to you.I have experience of working with adults of all ages.AVAILABILITY
I currently do not have any availability until mid-September 2022 (I will update details nearer the time). In the meantime to find an alternative counsellor you may want to visit the BACP find a therapist page at https://www.bacp.co.uk I offer appointments school term time only and am unable to see students currently studying at the University of Worcester. Please contact me for more details/to arrange an initial appointment.
debbie.evans-hillscounselling@protonmail.com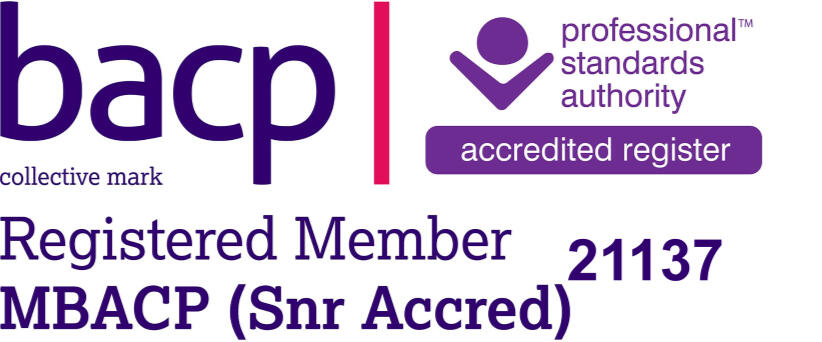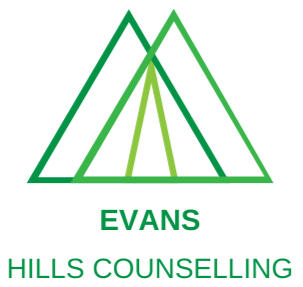 COUNSELLING
What is counselling & how can it help?
- Help from a qualified person to explore feelings of unhappiness, lack of fulfilment or confusion and to make sense of them
- A place where you will not be judged or criticised although you may be challenged at times to experiment with trying out different approaches
- Provides an honest relationship, independent of your daily life, where you can feel safe to be open about things that it may be difficult to share elsewhere
- Provides a space and support to reflect on your life and develop greater self awareness and understandingPeople come to see me for any number of reasons, including those below, (and more):
- Transitions
- Bereavement, Loss,
- Parenting related difficulties
- Anxiety, Depression
- Study related problems, Work related stress
- Relationship difficulties
- Sexual identity
- Struggles with body image & emotional eating
- Self harming thoughts or behaviours
- Developing an understanding of self and identityI offer long-term counselling and short-term work.
about me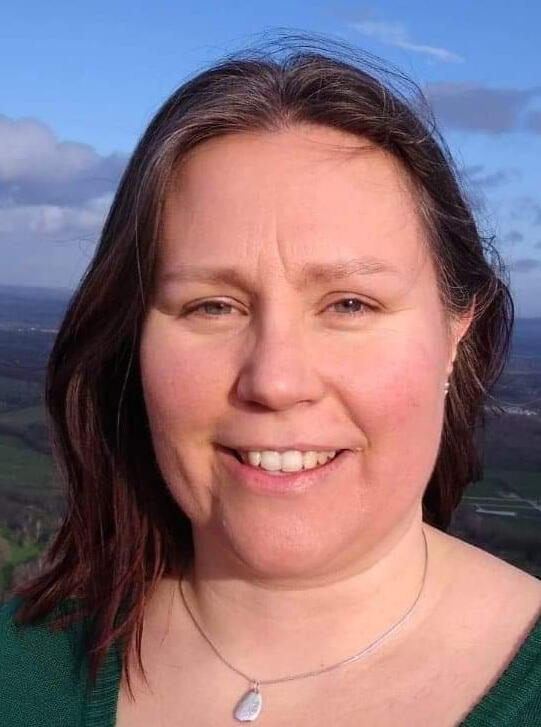 Why I do what I do and how I can help you
When clients come to me it is often because something in their life isn't working for them or they are experiencing distress or unhappiness. We will work collaboratively to investigate and explore what might be holding you back from living the life that you want.There is nothing I have experienced that is as satisfying as supporting someone to make sense of their struggle and to then have choice once again about how they can move forwards with their lives'. Change isn't always easy. My role is to be alongside you so that you don't have to do this alone. I listen and am present and attentive in a way that may be hard to find in your daily life.I am continually inspired by the clients I support. It is a genuine privilege to help my clients to feel safe enough to confront things that have been holding them back.I meet and see each of my clients as unique and individual. I want to understand you as a person and the journey that you have been on in your life. It is rare we get the chance to share our story with someone who is completely focussed on us, and this is where self-understanding can be achieved and healing can happen.I feel passionately that people should be able to access support when they need it and be able to decide how long they access this support for. This is why I have started a private practice, where my clients have the ability to choose. Whether you want brief support of a few sessions to work in a solution focussed way on a particular problem or develop coping strategies, or whether you feel you would benefit from longer term support to work on more complex issues or difficult life experiences, you have control.My experience
Prior to working as a counsellor I had a career in Human Resources which I continued alongside my counselling training, qualifying with in Advanced Diploma in Humanistic Integrative Counselling in 2008.During my training I had placements ranging from a few months to two years in a Youth Offending Service, a primary school, a GP surgery, a hospital based bereavement service and a domestic abuse service. I then moved on to work as a Staff Counsellor providing counselling in the workplace. I volunteered as a Student Counsellor for a year at a local Sixth Form college whilst being employed by an NHS Early Intervention Service and a Community Based mental health team.In addition to private practice I work at a local University as a Counsellor supporting students. I have held this role since 2013.
ONLINE COUNSELLING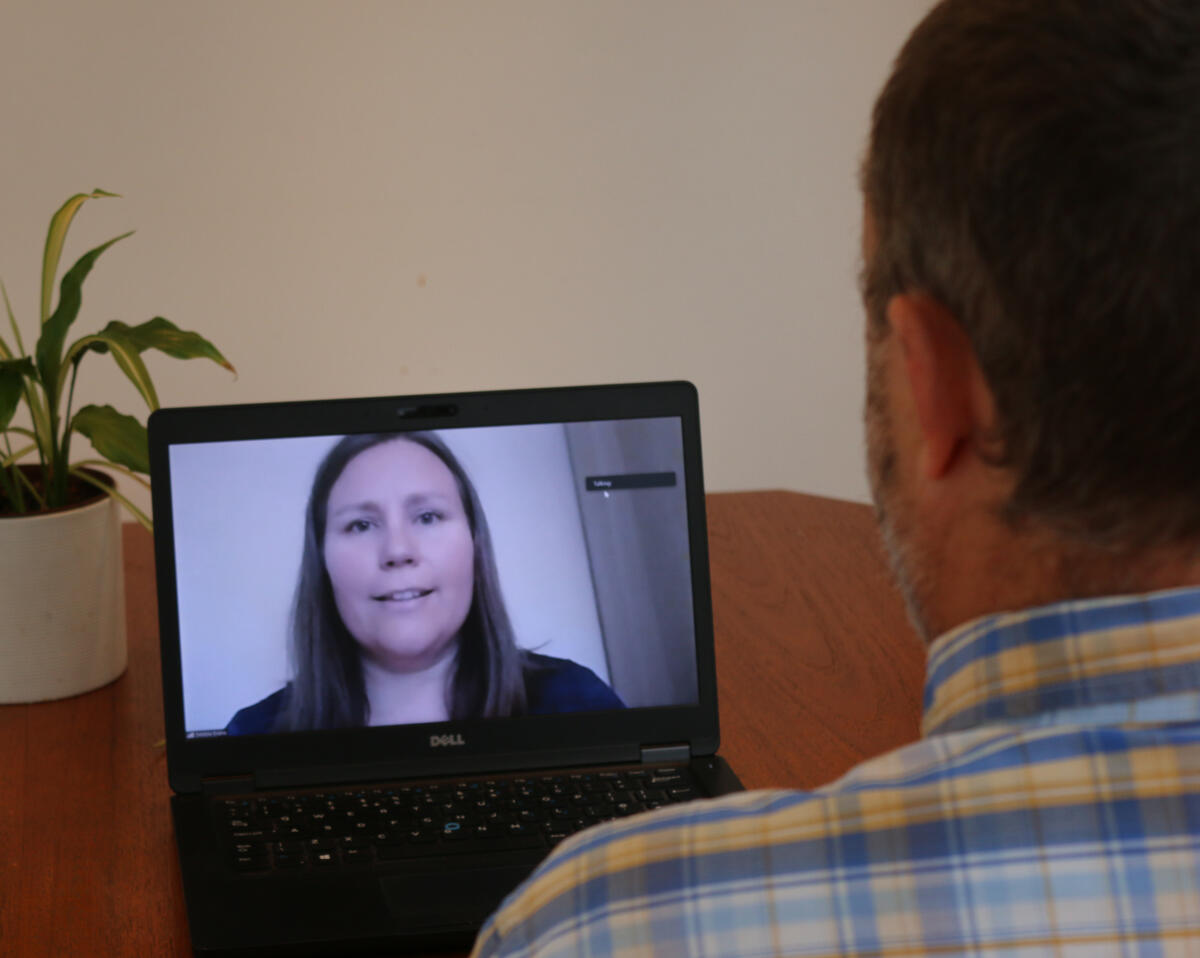 BENEFITS
- Convenience: You can access your counselling sessions from anywhere meaning that it can fit in with your day
- Comfort: Being able to access sessions from a location you choose means that you can plan to have the space you need afterwards to relax and reflect without having to travel/commute before you are ready
- Safety: Although I have yet to have a client end an online session early, many have said that they have been able to explore issues which they may have felt more reluctant to in a face to face setting as they know that they have the option to leave at the click of a button
- Accessibility: For clients with mobility issues or who would struggle to get to counselling, online appointments allow easier access
- Choice: I work with clients from throughout the UK. Working online means that even if you are away from home you can still access your appointments, should you wish toTO CONSIDER
- Equipment: Do you have access to a computer with a functioning webcam and sufficient internet connection?
- Privacy: Do you have a private space from which to access your appointments without being interrupted or overheard?
FEES AND INFORMATION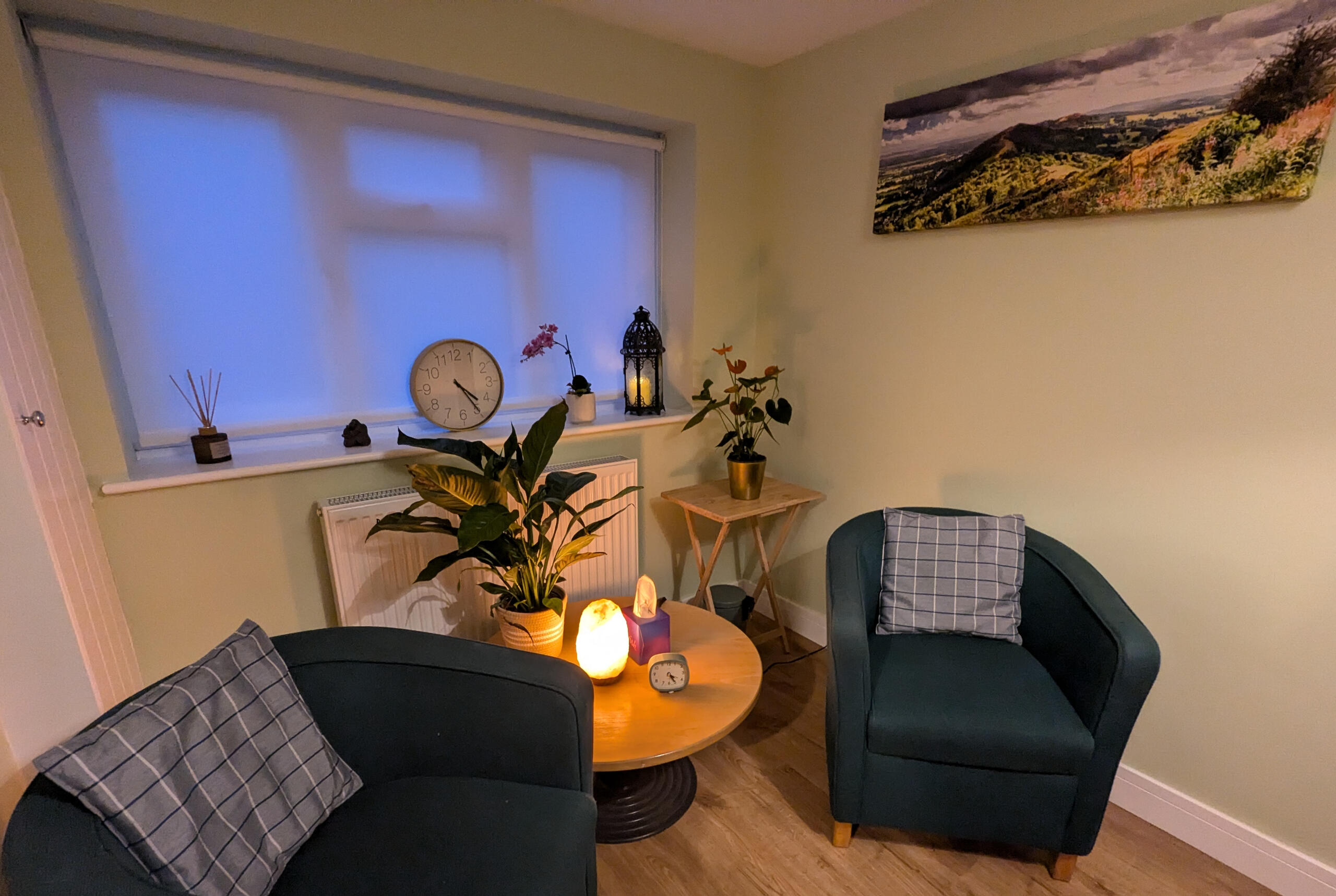 LOCATION
In-person appointments are available at:-Oasis Therapy Rooms (First floor, Above Malvern Hills Dental Care, Corner of Somers Road and Howsell Road, Malvern, Worcestershire, WR14 1JDThese rooms are in Malvern Link close to the train station and local bus routes. There is on road parking available on the streets around the building (the car park at the front is for patients of the dental surgery only). The area can be quite busy so it's important to allow plenty of time for parking.Unfortunately, the rooms are on the first floor of a building which only has stair case access so would not be suitable for clients with mobility issues.
FEES
£40 for a 50minute appointment.For new clients I offer a 15minute introductory phone call free of charge.AVAILABILITY
I currently do not have any availability until mid-September 2022 (I will update details nearer the time). In the meantime to find an alternative counsellor you may want to visit the BACP find a therapist page at https://www.bacp.co.uk I offer appointments school term time only and am unable to see students currently studying at the University of Worcester. Please contact me for more details/to arrange an initial appointment.SECURITY OF YOUR INFORMATION
Online safety and ensuring the privacy or security of any information I hold is something I take very seriously.I am registered with the ICO as a data controller and follow all relevant guidance and instructions to ensure security of any personal information which I process.For more information see Privacy page reached by button below.
SECURITY OF APPOINTMENTS
All online sessions are offered over the Zoom platform. Appointments will be accessed via a password protected link and meeting rooms 'locked' after you enter.In-person appointments are held in a purpose designed office in Malvern Link.All e-mail communication is processed using Proton mail which is an end to end encrypted service.All data is managed on a secure system.
Thank you
Thank you for your e-mail.
I will aim to respond within 48 hours of contact.
If you need more urgent support/in a crisis please contact your GP for details of local mental health services or attend your local A&E to request urgent help.
PRIVACY AND GDPR
Evans Hills CounsellingYou may be aware of new laws relating to General Data Protection Regulation (GDPR) that are in effect from 25 May 2018. The purpose of GDPR is to provide a set of standardised data protection laws across all EU member countries. This document sets out how Debbie Evans of Evans Hills Counselling complies with these laws.Data control
Debbie Evans is the data controller for Evans Hills Counselling.What personal data we process
Evans Hills Counselling collects and processes the following personal data from therapy clients:Personal data: basic contact information: name, address, email, contact number, video conference ID (if online therapy), and GP contact details.Sensitive personal data: Signed Consent to the Therapy Agreement, therapy records (therapist notes, letters, reports and/or outcome measures).
If you are referred by your health insurance provider, we will also collect, and process personal data provided by that organisation. This includes basic contact information, referral information, and health insurance policy number and authorisation for psychological treatment.The lawful basis for processing personal data
Evans Hills Counselling has a legitimate interest in using the personal data and sensitive personal data we collect to provide mental health treatment. It is necessary for us to collect this data to be able to provide psychological therapy to clients and to identify clients should an issue or risk arise meaning that we need to contact the GP. We may also ask for information on how you found our service for the purpose of our own market research. No information you provide is passed on without your consent. We will never sell your information to others.What we do with your personal information
We take your privacy seriously. We will only use your personal information to provide the services you have requested from us. If you do not provide the personal information requested, then we may be unable to provide a therapy service to you as we have to collect identifiable information in case there is a concern regarding risk to self and others and we need to contact a third party concerning this risk.How long we store personal information
We will only store your personal information for as long as it is required by the standards for our service and governing bodies. The sensitive personal data defined above is stored for a period of 6 years after the end of therapy. After this time, this data is deleted at the end of each calendar year. No card payment details are stored, they are all taken using licensed payment process Software of Izettle or will appear on bank statements if you pay by transfer.How your personal information is used
We use the information we collect to (1) Provide our services to you (2) Process payment for such services via card using licenced software called Izettle. (3) send you information related to the delivery of our services.Sharing your information
We hold information about each of our clients and the therapy they receive in confidence. This means that we will not normally share your personal information with anyone else. However, there are exceptions to this when there may be need for liaison with other parties:If you are referred by your health insurance provider, or otherwise claiming through a health insurance policy to fund therapy, then we will share appointment schedules with that organisation for the purposes of billing.
We may also share information with that organisation to provide treatment updates if this is requested.In cases where treatment has been instructed by a solicitor, relevant clinical information from therapy records will be shared with legal services as required and with your written consent.
In exceptional circumstances, we might need to share personal information with relevant authorities:When there is need-to-know information for another health provider, such as your GP.
When disclosure is in the public interest, to prevent a miscarriage of justice or where there is a legal duty, for example a Court Order.
When the information concerns risk of harm to the client, or risk of harm to another adult or a child. We will try to discuss such a proposed disclosure with you unless we believe that to do so could increase the level of risk to you or to someone else.What we will NOT do with your personal information
We will not share your personal information with third parties for marketing purposes.How we ensure the security of personal information
Personal information is minimised in phone and email communication. We use a password protected Wifi and information stored on the computer, back up device and work phone is password protected. Any information stored on third party servers e.g. Protonmail is protected with two factor authentications.Personal information is also stored on an office computer owned by Evans Hills Counselling. This is password protected. Malware and antivirus protection are installed on all computing devices. Mobile devices are protected with a passcode.Your right to access the personal information we hold about you
You have a right to access the information we hold about you.
We will usually share this with you within 30 days of receiving a request.
There may be an admin fee for supplying the information to you.
We may request further evidence from you to check your identity.
A copy of your personal information will usually be sent to you in a permanent form (that is, a printed copy).
You have a right to get your personal information corrected if it is inaccurate.
You can complain to a regulator. If you think that we haven't complied with data protection laws, you have a right to lodge a complaint with the Information Commissioner's Office.
Evans Hills Counselling reserves the right to refuse a request to delete a client's personal information where this is therapy records. Therapy records are retained for a period of 6 years in accordance with the guidelines and requirements for record keeping by The British Association for Counselling & Psychotherapy (BACP).Debbie Evans Counsellor - Evans Hills Counselling